I work full-time as a newspaper designer who lays out a lot of sports pages, and I prominently remember laying out stories to do with disgraced USA Gymnastics doctor Larry Nassar. Even with that familiarity, it is hard to grasp the scope of the fact that this man got away for years with sexually abusing around 500 young women and girls through his role as an Olympic doctor. Netflix's new crime documentary, "Athlete A," helps put into perspective how heinous and out of control it really was. 
As DigitalSpy's Gabriella Geisinger noted in her excellent coverage of the film, it puts other true crime dramas to shame, as it focuses primarily on the victims and the hell Nassar and USAG put them through, and not Nassar himself. He doesn't get the Ted Bundy treatment; Nassar is not the main character in this film.
The documentary alleges that everyone who failed to take action against him was complicit in his crimes, whether it be USAG coaches Béla and Márta Károlyi, who instilled and popularized an oppressive, harsh culture of coaching that favored young girls over adults and encouraged them to be silent and obedient, and who failed to report Nassar to the authorities in a timely manner; or former USAG President Steve Penny, who is perhaps the most despicable man in this documentary second only to Nassar himself, for not only the level of hell he put survivors through, but by actively protecting and enabling Nassar to do what he did. 
The documentary is very short, clocking in at 104 minutes, and it's very well made. It tells a brief history of USAG and the popularization of gymnastics that Steve Penny is inextricably linked to. Penny had a background in marketing prior to working at USAG, and once the Károlyis defected from Romania to America and brought with them their brutal coaching style that produced young gold-medal winning gymnasts, Penny grew USAG as a wholesome, family-friendly brand that attracted major ad sponsorships, and that is all he cared about. The documentary notes that USAG quickly became all about money and winning, that they had no time for the girls who entered their program.
Enter Nassar, who had a persona of a nice doctor. More than one person in the documentary noted that Nassar was the only person who was nice to the young athletes, so they trusted him, which allowed him to molest them without them even knowing what was going on. When a girl complained, Nassar would claim that he was performing a legitimate medical procedure on them, using complex scientific language that made his claims seem legitimate. There is footage of Nassar in this acting like any other nice doctor most viewers might have encountered in their childhood. And he used this as a mask to rape children.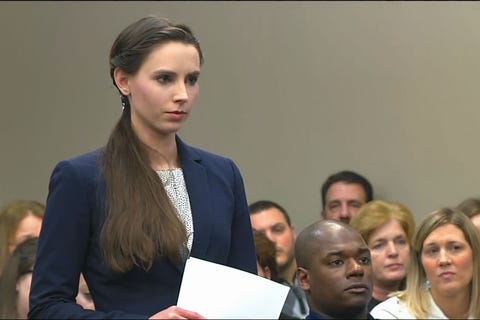 The documentary doesn't primarily focus on why Nassar did what he did, but the little it does delve into his psyche is truly disturbing. He was a pedophile with the perfect camouflage, and he was able to hide in plain sight in the ranks of one of the world's premier gymnastics organizations. 
The film has many interviews from journalists from The Indianapolis Star who investigated not only Nassar, but also Penny (Funnily enough, I have a former coworker that works at the IndyStar. If you're reading this, Hi Akeem!). They're the ones that broke this story, and the documentary alludes to the fact that they're still investigating USAG, because a lot of the infrastructure that allowed Nassar to be protected and that perpetuated psychological abuse of young athletes is still in place today.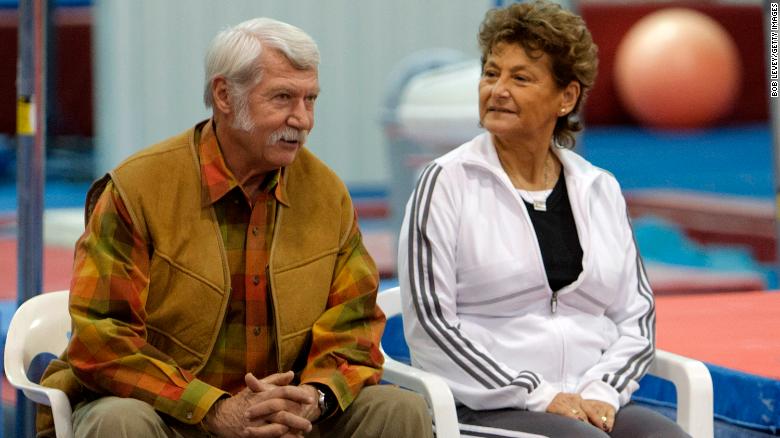 Former Olympian Maggie Nichols was the first to come out as Nassar, and for a time served as the public face of the case against him. She is quite literally Athlete A, as that was the name given to her to initially protect her identity. Where one might expect a prolonged legal battle and years of court decisions favoring Nassar, because he was a very powerful and influential man (the documentary reveals he ran for school board when the allegations came to light, and he still got 20 percent of the vote), once the Nassar case got to court and more and more girls started coming forward, the documentary paints his prosecution as an avalanche that buried Nassar and soon swept away Penny. 
Nassar is currently serving sentences for hundreds of years in prison, ensuring he will die there, and he is absolutely where he belongs. Penny was later arrested for tampering with evidence in the Nassar case, and is currently banned for life from USAG. The documentary gives you a sense that the legal troubles for Penny are not over and indeed, he was the most complicit figure in all of this, as he went so far as to call victims multiple times to convince them not to go to the authorities, favoring to conduct ineffective internal investigations that went nowhere. At any moment, he could've chosen to remove Nassar and report him to the authorities, but he chose not to for years.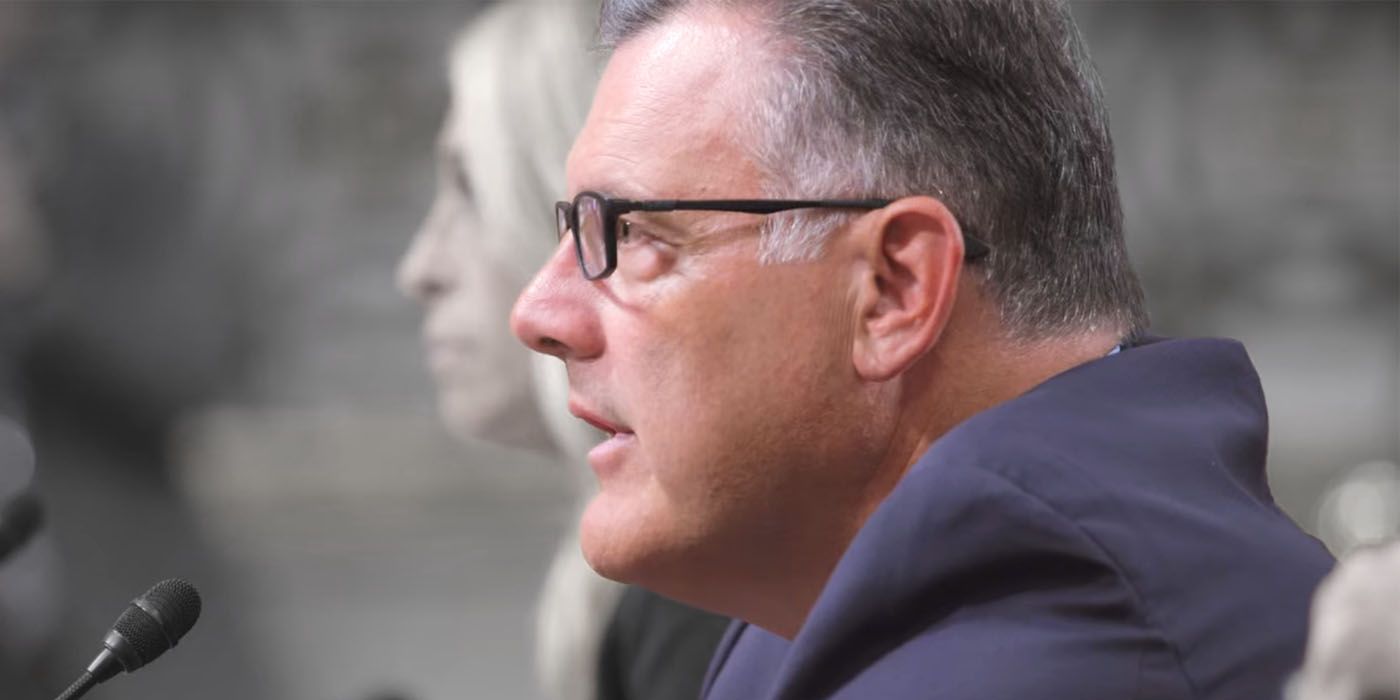 USAG is painted as a selfish institution that cares only about itself, and Penny very much allowed that culture to thrive to the point where those at the top saw it preferable to take no action against a rampant pedophile than do what needed to be done and take the bad press by turning him over to the authorities themselves.
Nassar is a terrible monster responsible for the largest sex abuse scandal in professional sports history, but he never would have been able to do anywhere close to what he's done had USAG heeded the early red flags with him and enacted swift action when it was clear he was abusing girls. 
"Athlete A" is short, to the point, and powerful. It provides a firm indictment of USAG as the cold, corporate entity that allowed Nassar to sexually abuse its athletes for years, as well as its exploitation of young girls, who had no way of knowing they even wanted the life of a professional athlete, let alone be aware of the unique brutality elite gymnastics comes with.
Even with Nassar in prison, the psychological wounds USAG puts young girls through can be debilitating, and the extent from which they are encouraged to push their bodies can be dangerous. The film doesn't say this outwardly, but it implies a very simple quest: While young athletes are capable of incredible gymnastic fetes, is it worth the human cost of achieving them? 
It's hard to glean any redeeming qualities about USAG as an organization from this documentary. The organization has since entered bankruptcy, and there was even an effort to decertify them as the official governing body of gymnastics in the USA. They've also lost several sponsors.
It looks unlikely USAG will survive, despite all its changes in the many years. It's probably for the best.
"Athlete A" gets a 9/10