Not many successful musical comedies exist on film, and that's because both genres must strike a precarious balance. "Eurovision Song Contest: The Story of Fire Saga", a Netflix film that was partially funded by the Icelandic government merges a very average Will Ferrell comedy with legitimately good music numbers through the vehicle of the Eurovision Song Contest. 
As such, the film is part advertisement for Iceland, Eurovision and European pop music, and part musi-comedy.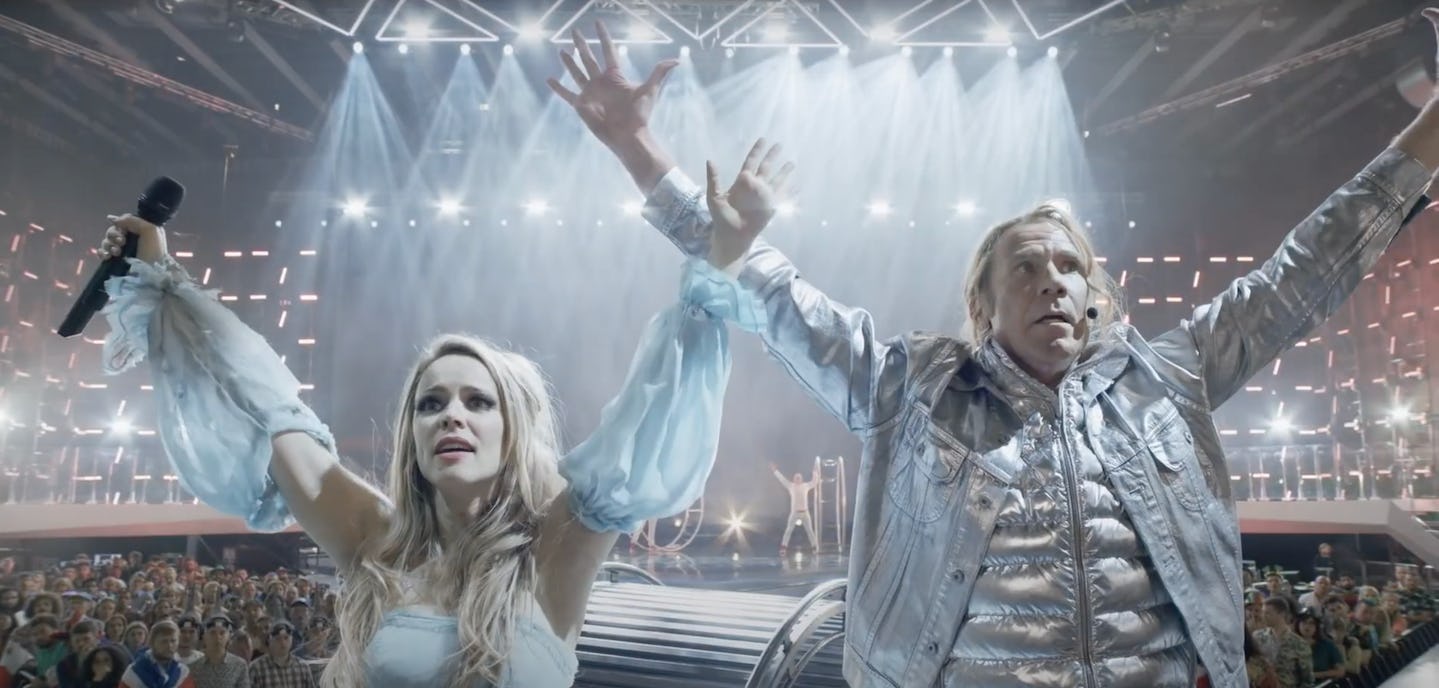 The film stars Will Ferrell and Rachel McAdams as Lars Erickssong and Sigrit Ericksdóttir, two Icelandic amateur musicians part of the band "Fire Saga", who have aspirations of winning the Eurovision Song Contest, which Lars' widowed father, Erick (Pierce Brosnan) disapproves of. 
The Icelandic Eurovision committee gets the best contest submission they've ever gotten by a young artist named Katiana Lindsdóttir (Demi Lovato), so much so that they select the 12th competition slot of Söngvakeppnin (a country-wide competition that formally selects who represents Iceland at Eurovision) at random because they think they have a winner in Katiana. Lars and Sigrit are picked for the competition slot, and through a comedy of errors, they find themselves at Eurovision, where they compete against talented competitors including flamboyant Russian singer Alexander Lemtov (Dan Stevens), who takes a liking to Sigrit, and Greek contestant Mita Xenakis (Melissanthi Mahut), who befriends Lars.
The comedy in this film is painfully average. Its comedic elements get between a 5/10 and 6/10 from me. It's mostly harmless — just Will Ferrell being weird — but the few genuine laughs in this film are few and far between. What works well and what elevates this film are its musical numbers, which are excellent. The soundtrack of this film is vibrant and varied, with many diverse samplings of European pop music, and I'd say it's worth buying on its own. The film blends the vocals of the two leads, who are not pop singers, with the vocals of professional singers, and the result is surprisingly believable, high quality music that fits in the film perfectly.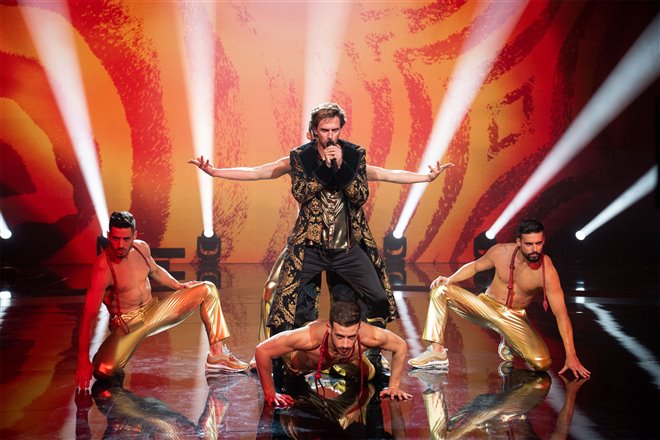 The production value for the musical numbers is also surprisingly high-quality. In fact, if "Eurovision" entirely ditched its comedic plot with Ferrell and McAdams and instead produced a serious musical film, I would have been perfectly happy with it. Once a number starts, with eye-catching visuals, powerful vocals and exciting choreography, you forget you're watching a below-average Will Ferrell comedy, because you're witnessing highly-entertaining, beautifully-crafted art.
Buy the soundtrack to this movie, and enjoy the musical elements of the film. It's worth sitting through the awkward humour.
This movie succeeds at being everything but a comedy. But I still will have to say that it was money well spent on the part of Iceland, Netflix, and Eurovision. This movie makes me want to watch the real Eurovision competition, and Iceland looks absolutely gorgeous in this film.
"Eurovision Song Contest: The Story of Fire Saga" gets a 7/10