In light of there being very few new releases this year, I've been watching a lot of documentaries. One that recently struck me was "Howard," which premiered in theaters two years ago, and has debuted on Disney Plus earlier this month. 
"Howard" tells the story of legendary songwriter Howard Ashman, the genius behind songs of the stage musical "Little Shop of Horrors" as well as the films "The Little Mermaid" (1989), "Beauty and the Beast" (1991) and "Aladdin." (1992). Ashman had a background in musical theater, having been heavily involved in the small black box WPA Theater in New York City, in which he was involved with in the production of off-off Broadway plays. 
He had a breakout success with his musical adaptation of "Little Shop of Horrors", which was based on a corny 1961 film. The musical in turn inspired a brand new film adaptation in 1986, and he caught the eye of Disney, who wanted him to work on "The Little Mermaid," which he begrudgingly did after his Broadway musical "Smile" flopped. And it would turn out to be for the better, as he found that the type of movies Disney was doing during what would later be called the Disney Renaissance was once of the few places in film where his skills in musical theater were relevant, and he crafted irreplaceable songs that have stood the test of time, and will probably last forever. 
Unfortunately, his life was cut short by the AIDS epidemic. As a gay man during this time period, he always kept his relationships private, and he initially kept his diagnosis a secret from Disney up until he couldn't anymore, and he worked right up until his death. This film gives new meaning and significance to the songs he wrote for those three Disney films, and indeed, despite some subjects making weak claims that Ashman's writing was never political, they were inspired and drew from his real-world experiences. As such, viewers will see those songs in a new light.
While I think that "Howard" takes a while to find its feet, and indeed, I found its presentation oftentime feeling cobbled together, it tells a beautiful story about a man who gave everything to his craft up until the very end. The general public might not know who Howard Ashman was, but they've been enjoying the fruits of his labors for decades.
Ashman by all means should be celebrated, and this documentary stands as a testament to his work, even though there is an unavoidable pro-Disney slant as this film is directed by "Beauty and the Beast" (1991) producer Don Hahn. 
However, I do like that the film doesn't try to glamorize Ashman by making it seem like he had to perfect life. In fact, the documentary is very honest admitting that him being so career-oriented put him at odds with many of his partners, and in his final months, his work became his life; his relationship with his last partner was virtually finished before he died. 
"Howard" is an average film with a great story that punches through its standard presentation. Its last third is its best part, and it's worth reaching if you get to it. I definitely found its first half unfocused and meandering  —  this film is 90 minutes long, but it should have been an hour.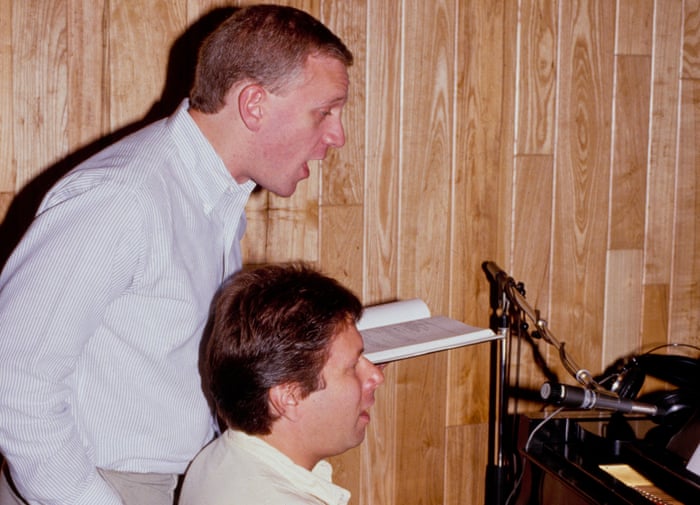 I recommend this film to anyone interested in filmmaking, musical theater, songwriting or Disney films. If you have no interest in those things, this might not be the film for you. But if you are, this film will deepen your appreciation of some of the films and songs you love.
"Howard" gets a 7/10